Move
to

Martinsville

to enjoy

Attractions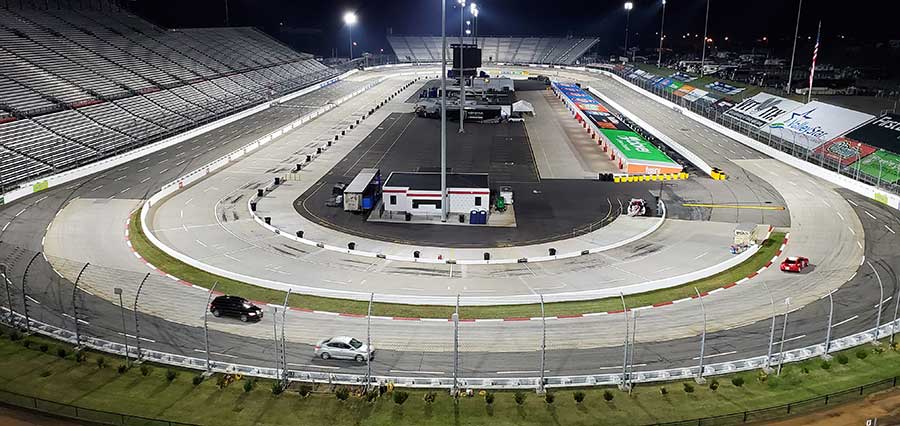 Martinsville may be small, and that's a good thing! But you'll find things to enjoy here you might expect to find in a large city, from the arts to education to health care. The Virginia Museum of Natural History has dioramas, dinosaur bones and major events that are both fun and educational. Martinsville Speedway, the oldest and one of the most exciting tracks on the NASCAR circuit, hosts major stock-car races in the spring and fall. Two theater troupes attract some of the region's best actors. A newly vibrant Uptown hosts regular musical and community events, as well as a top-notch farmers market. You can pursue higher education at Patrick Henry Community College or the New College Institute, and health- care services are available from a variety of providers, including the full-service SOVAH Hospital. Several golf courses all lie in or near the city limits, and the state-of-the-art Smith River Sports Complex features six athletic fields that host soccer, lacrosse, T-ball, flag football and more.


---
Smith River Trail System
If hiking, biking and walking in the great outdoors is your thing, be sure to check out the 40+ miles of our Smith River Trail System. You can take a short stroll on the Silverbell Trail and enjoy beautiful sculptures and bronze pieces along the way or you can test your stamina on our 4.5 mile Dick & Willie Passage. For more information about these and all of the beautiful and scenic trails that you can experience, learn more at VisitMartinsville.com, a Martinsville-Henry County Tourism resource.
---
Philpott Lake and DAM
Philpott Lake is a 3,000-acre lake that offers its visitors scenic views, water sports, fishing, camping and so much more. In addition to this scenic wonder, the Philpott Lake is home to the Philpott Dam. This impressive structure is both functional and awe-inspiring. The dam rises to over 1,000 feet in height and was constructed with enough concrete to build 14 Washington Monuments. Please stop by and enjoy everything that Philpott Lake has to offer. Click here to learn more.
---
Our Music Scene
If you love music, then we will strike a chord with you. From mountain music, classic rock to gospel, we offer weekly, monthly and annual events that will be music to your ears. VisitMartinsville to learn more about our music scene and how you can enjoy the diverse sounds of our community.
---
Parks
Martinsville-Henry County is also home to 26 park and recreational facilities that are available to the public every day of the year. And if you are looking for the perfect outdoor venue to host your next gathering, Martinsville-Henry County offers many options that will be ideal. Download a Parks Brochure Map to learn more about our 435 acres of fun.
---
Henry County Fair
The Henry County Fair, coming in September, 2021, is sure to be a hit with everyone. Offering great food, attractions, events and 4H competitions, our Fair is sure to offer fun to people of all ages. Stay up to date as new information is announced by visiting the Henry County Fair website.
---
Learn more About our Attractions
Learn more about these attractions and so many more at VisitMartinsville and begin your Martinsville-Henry County experience and all it has to offer you and your family.